Hospital donates to Friends in Service Helping and Shop With A Cop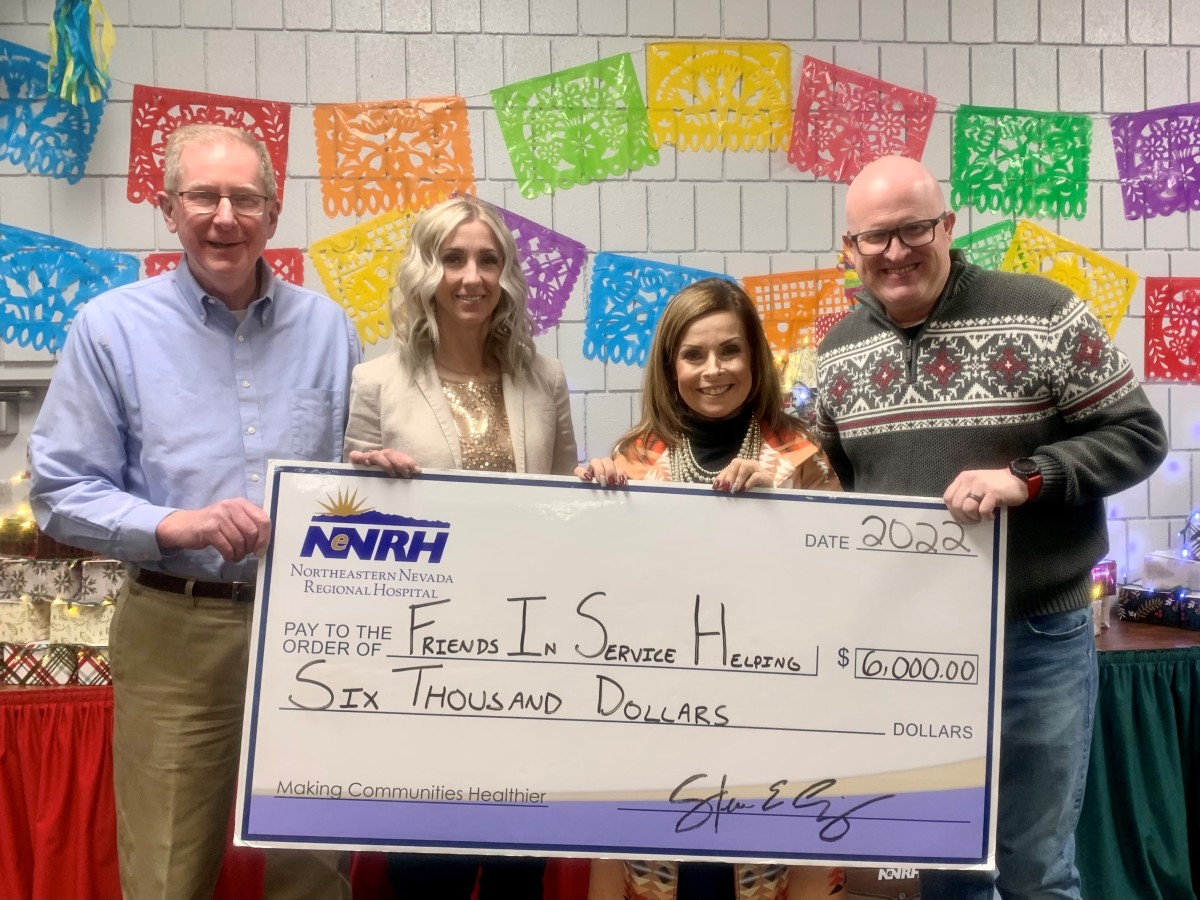 In December 2022, NNRH supported two wonderful non-profit organizations in our community.
First, we invited Friends in Service Helping (F.I.S.H.) of Elko to serve as the charity partner at our annual holiday party. The NNRH leadership team presented a check for $6,000.00 to help with the Samaritan House Emergency Shelter Project. Hospital employees also reached into their own pockets and donated over $1,400.00, plus several warm blankets for use at the shelter. We are honored to support F.I.S.H. and the important work they are doing in our community.
Pictured from left in the photo above: Greg Hexem, NNRH Chief Financial Officer; Becky Jones, NNRH Chief Nursing Officer; Sherry Smith, Executive Director of Elko F.I.S.H.; and Steve Simpson, NNRH Chief Executive Officer.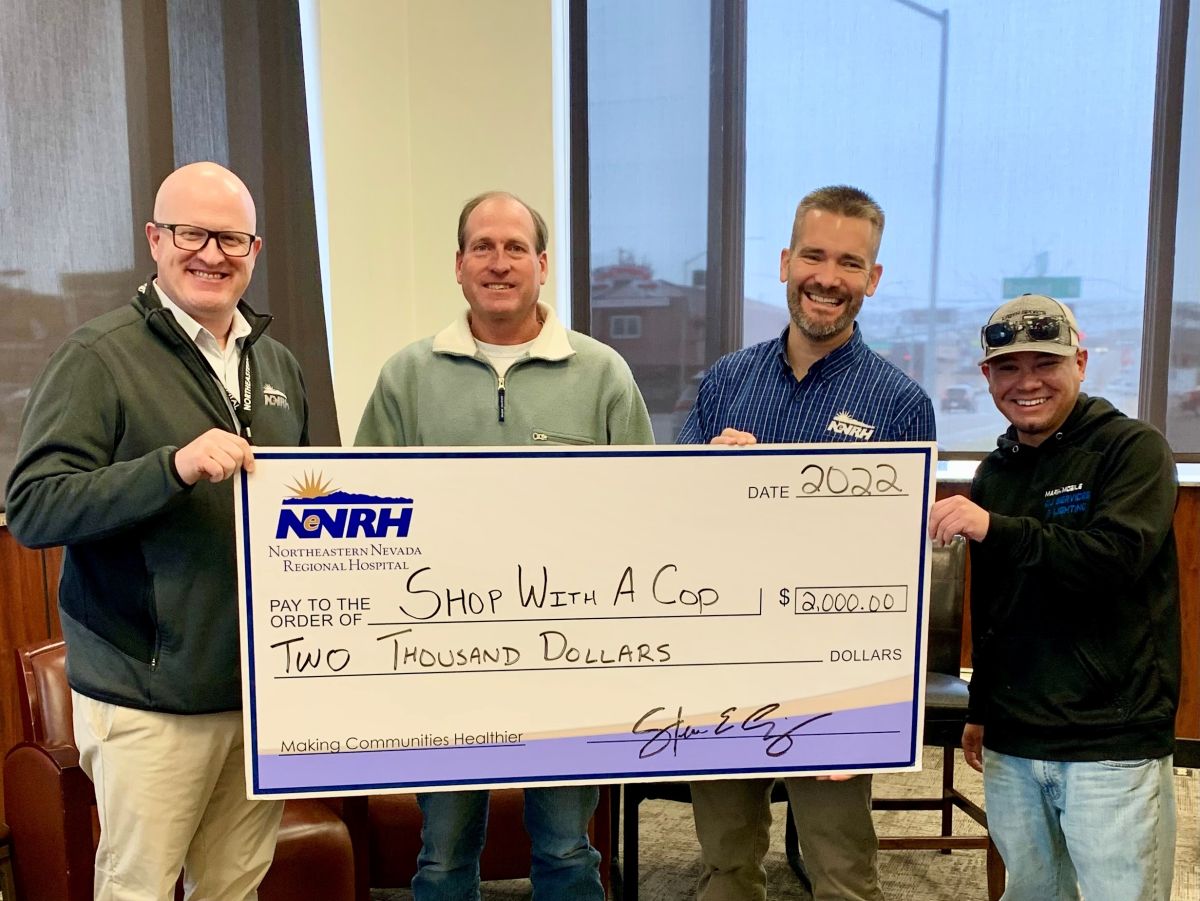 Second, we supported the local Shop With A Cop fund with a donation of $2,000.00. This fantastic program ensures that less-fortunate children throughout our region receive gifts and a Christmas meal. It is always amazing to see our law enforcement officers and first responders stepping up to create true Christmas magic.
Pictured from left in the photo above: Steve Simpson from NNRH, Jimmy Stewart from Shop With A Cop, Steve Burrows from NNRH, and Pedro Marin from Battle Born Media Networks.
Read All Posts