To obtain copies of your medical records, please call us at (775) 748-2145.
You may also fax us at (775) 748-2150.
To download a "Relase of Information" form, click here.
Para descargar un formulario de "Divulgacion de Informacion", haga clic aquí.
Northeastern Nevada Regional Hospital recognizes the contributions of the health information management and technology fields.
Under the privacy regulations of the Health Insurance Portability and Accountability Act [HIPAA], patients have the right to view, amend and obtain copies of their health information. This has increased their knowledge of the importance of properly managed health information.

A medical record serves as the basis for planning patient care. To receive quality healthcare, accurate and timely health information is crucial - this is the primary goal of the medical record professional.
Medical Record Professionals contribute to "Managing the Records of Life" by: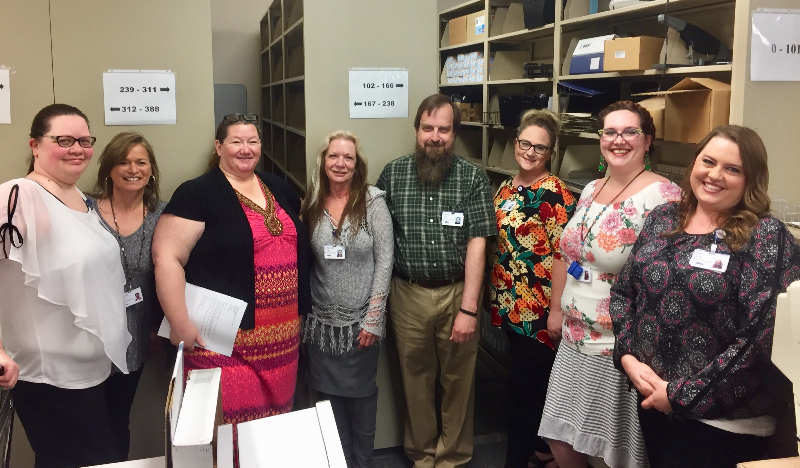 Ensuring HIPAA awareness so that healthcare organizations are cognizant of and complying with the new regulations
Protecting patient privacy and providing information security
Ensuring health information is complete and available to legitimate users
Coding and classifying data for reimbursement.
Analyzing information necessary for decision support
Administering health information computer systems
Preparing health data for accreditation surveys
Analyzing clinical data for research and public policy
Preventing fraud and abuse
Thanks to all of the employees of the Medical Records Department at NNRH for all of their hard work throughout the year.