COVID-19 Report - 10/1/21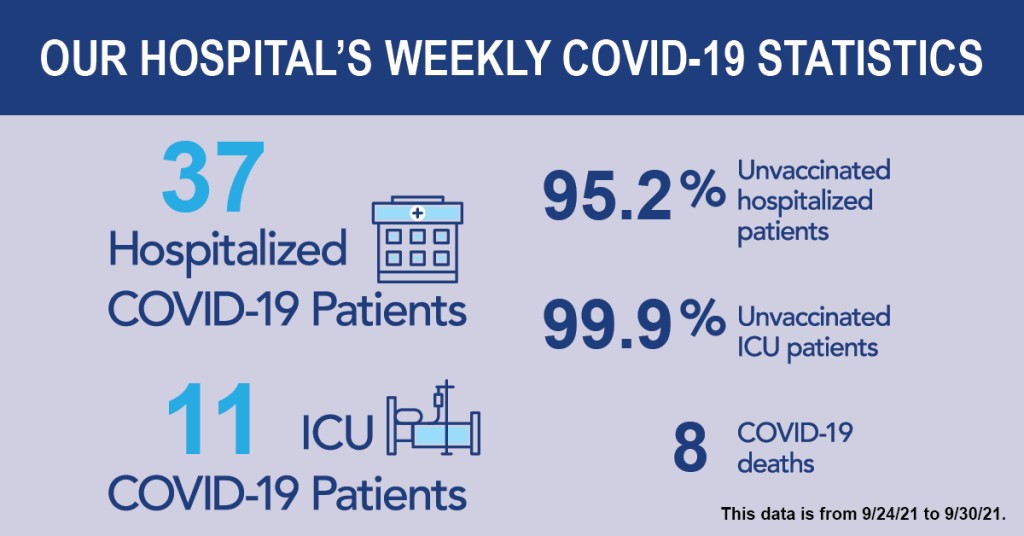 At Northeastern Nevada Regional Hospital, our top priority continues to be protecting the health and safety of our patients, providers, employees and community. The past 7 days saw the number of hospitalized patients with COVID-19 decrease slightly: 37 COVID-positive patients were admitted this week, compared to 48 last week. The number of COVID-19 patients requiring treatment in our Intensive Care Unit (ICU) also dipped this week, down from 14 patients to 11 patients. Finally, we are relieved to report fewer deaths due to COVID-19, down from 11 deaths last week to 8 this week. We continue to keep the family members and loved ones of these deceased individuals in our thoughts and prayers.
While the sheer volume of COVID-19 patients has decreased this past week, our hospital remains in a critical situation. A number of staff members have been away from work due to COVID-19 or other illnesses. We remain at the highest level of our patient surge plan. And the availability of open hospital beds in some departments is still a primary concern.
We are asking for our community's support. Please help us slow the spread of COVID-19 by wearing a mask, practicing physical distancing and – most importantly – getting vaccinated. Beyond these precautions, consider sending a message of encouragement to a healthcare worker. Knowing that our neighbors stand with us in the battle against COVID-19 can go a long way.
As always, if you or a family member require medical attention, please do not hesitate to come to the hospital for care. Our facility is clean and safe, and you will be seen by a qualified provider. If you are experiencing an emergency of any kind, please call 9-1-1 immediately.
At Northeastern Nevada Regional Hospital, we are here to serve you whenever you need us.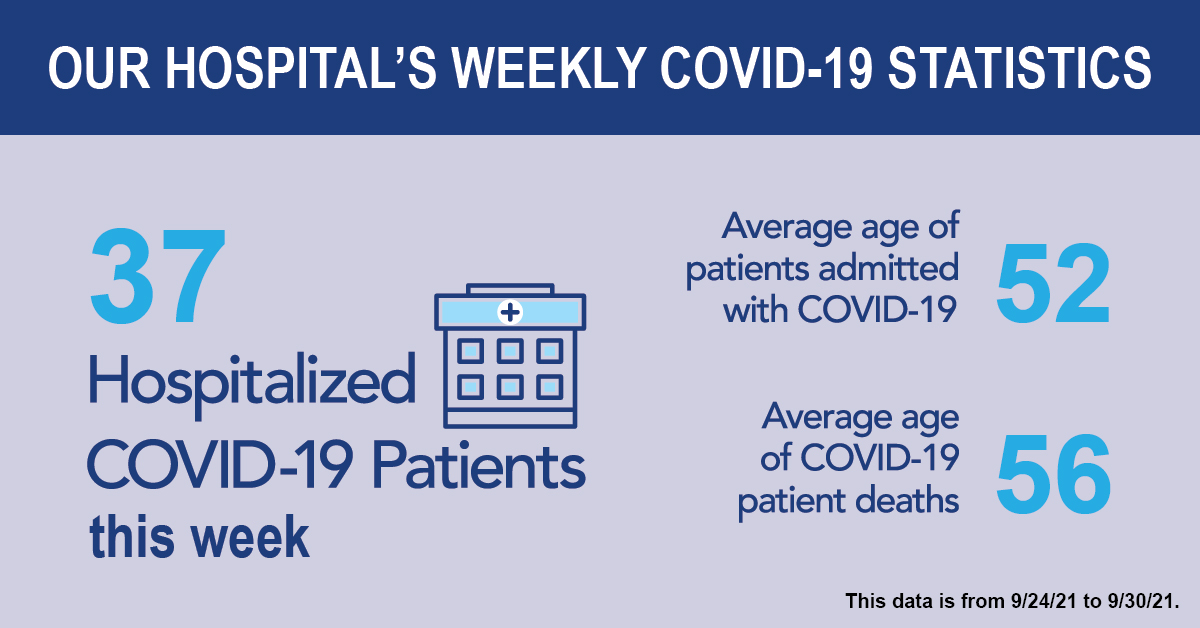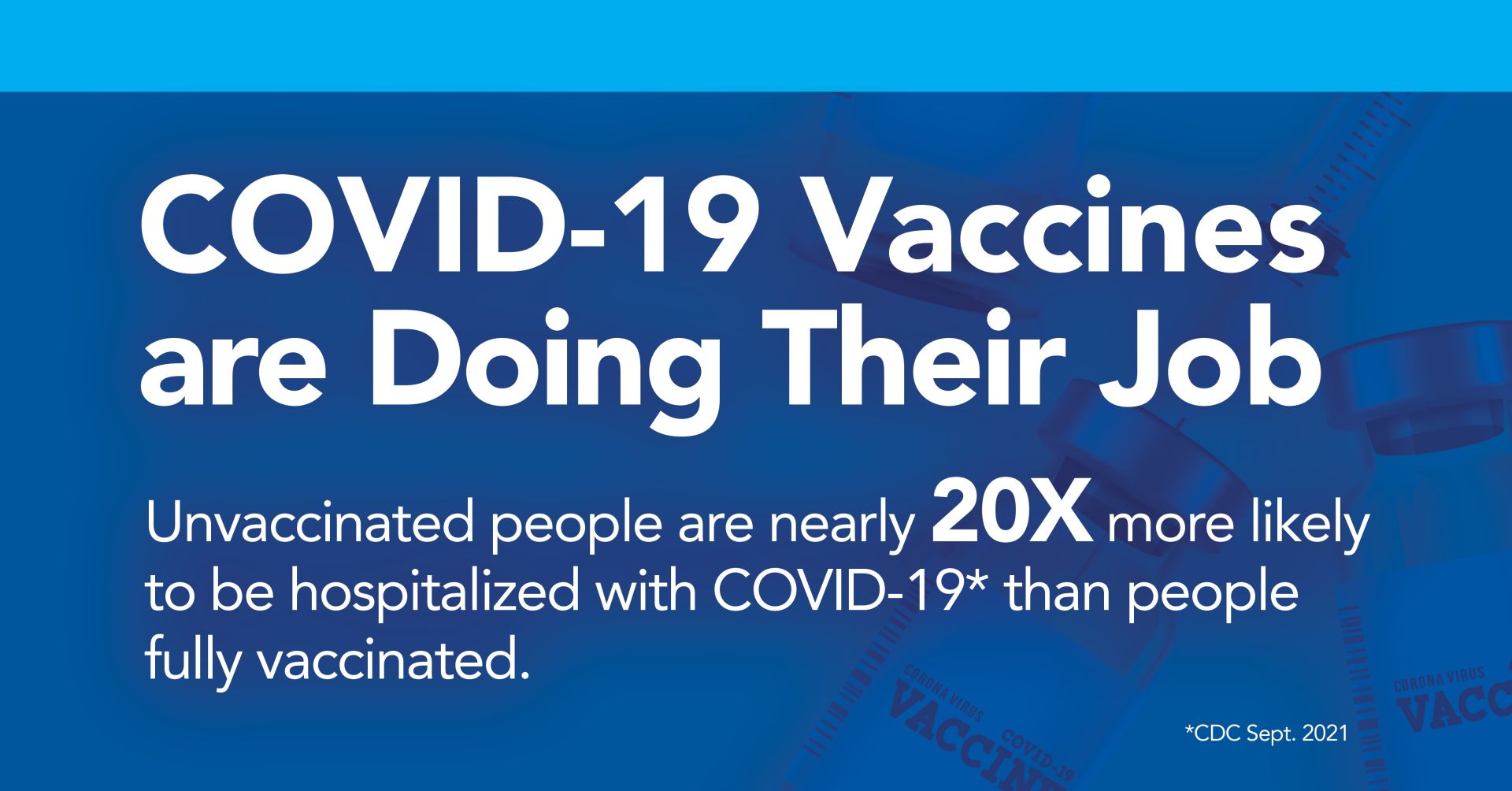 Read All Posts