COVID-19 Report - 11/5/21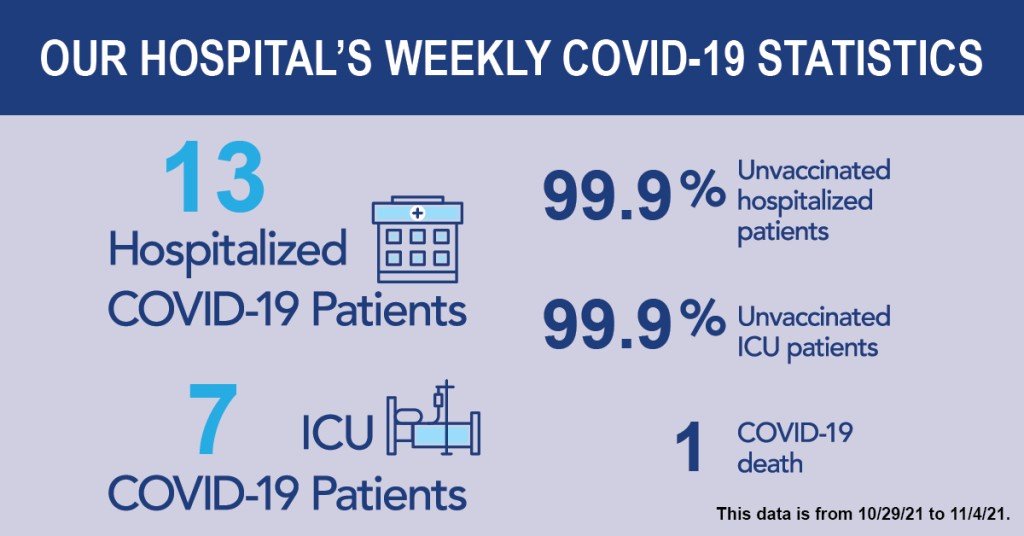 At Northeastern Nevada Regional Hospital, our top priority continues to be protecting the health and safety of our patients, providers, employees, and community. We are reporting this weekly data for the purposes of transparency and public health.
We are pleased to report that our COVID-19 numbers continued to decline over the past seven days. This week saw 13 new COVID-positive patients admitted to our hospital compared to 15 patients last week and 19 patients the week before. The number of COVID-positive patients requiring care in our ICU has also dropped from 13 patients two weeks ago, to 11 patients last week, to 7 patients this week. Thanks to these trends, we've been able to partially loosen our visitor restrictions. Individuals arriving for outpatient procedures (such as labs or imaging) are now permitted to have one healthy support person accompany them into the hospital. The same is true for patients visiting our Emergency Department. However, most inpatients on the second floor are still not permitted to receive visitors for the time being.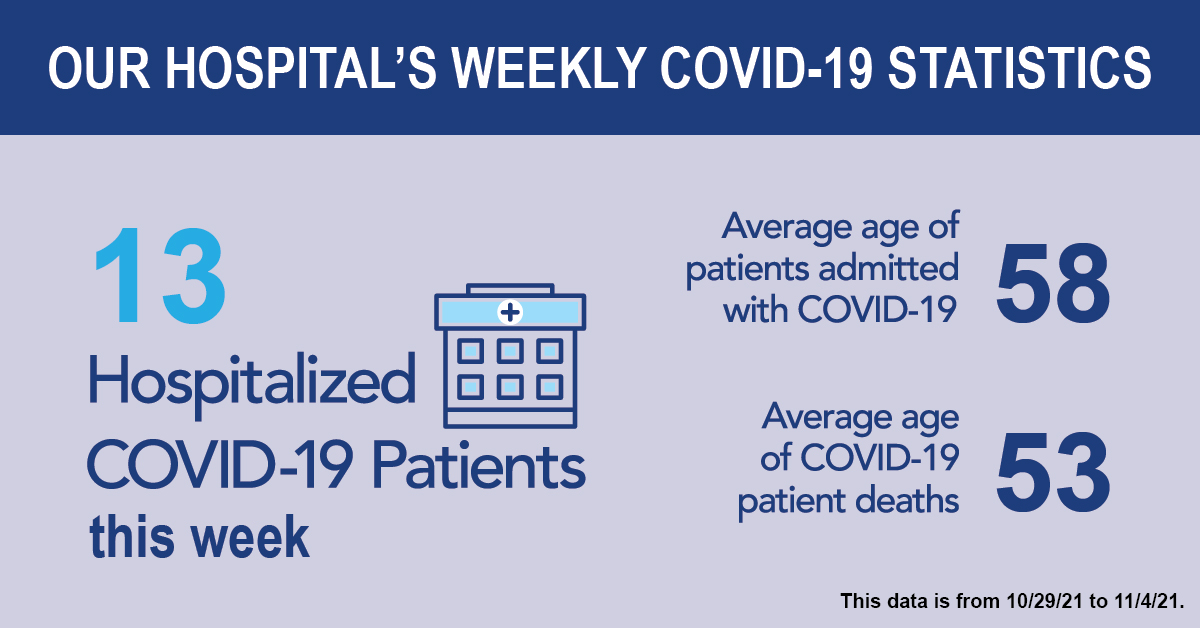 Unfortunately, we did have one COVID-positive patient pass away at our facility this week. Our hearts go out to the loved ones of this individual. One death is one too many. Also, please note that we are not reporting deaths which may have occurred at other hospitals or elsewhere.
We continue to ask our neighbors to help slow the spread of COVID-19 in our community. Please do your part by wearing a mask in public, maintaining physical distancing, practicing good hand hygiene, and – above all – getting vaccinated. Find a list of nearby vaccination sites at www.vaccines.gov.
As always, if you or a family member require medical attention, please do not hesitate to come to the hospital for care. Our facility is clean and safe, and you will be seen by a qualified provider. If you are experiencing an emergency of any kind, please call 9-1-1 immediately.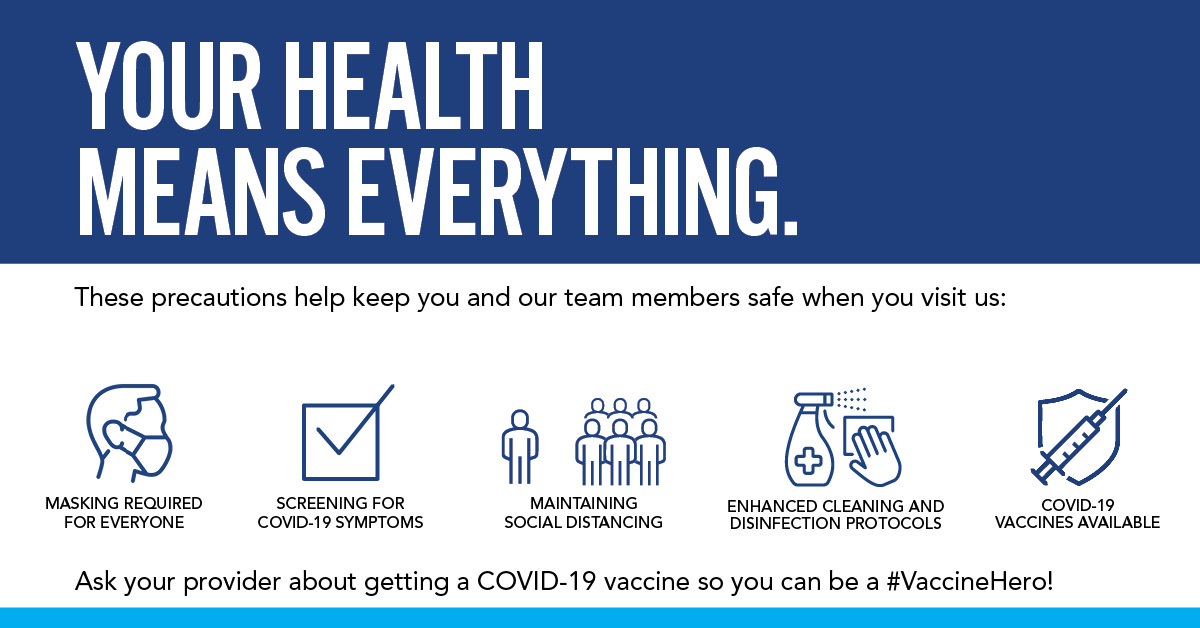 Read All Posts