COVID-19 Report - 11/12/21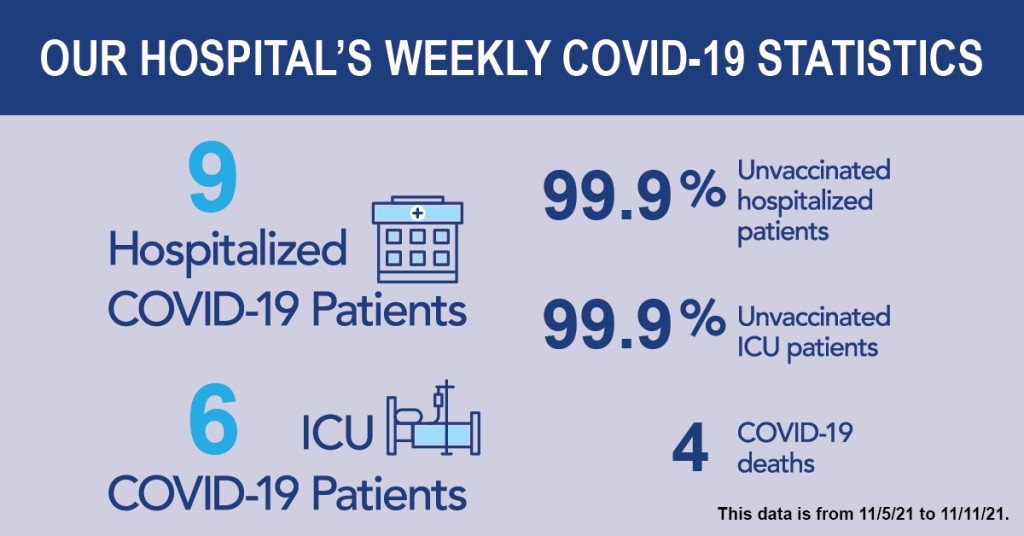 At Northeastern Nevada Regional Hospital, our top priority continues to be protecting the health and safety of our patients, providers, employees, and community.
We are pleased to report that our COVID-19 statistics have now been consistently declining for a month. This week's number of new COVID-positive admissions – nine – is the lowest we've seen since August. Thanks to this trend, we have moved to the lowest level of our patient surge plan: Phase Green. As a result, we are happy to announce that all hospital patients may now receive one healthy visitor per day. Visiting hours for inpatients will be between 10:00 a.m. and 7:00 p.m. daily. Before arriving to visit a patient, please read our entire visitor policy at www.NNRHospital.com/visitors.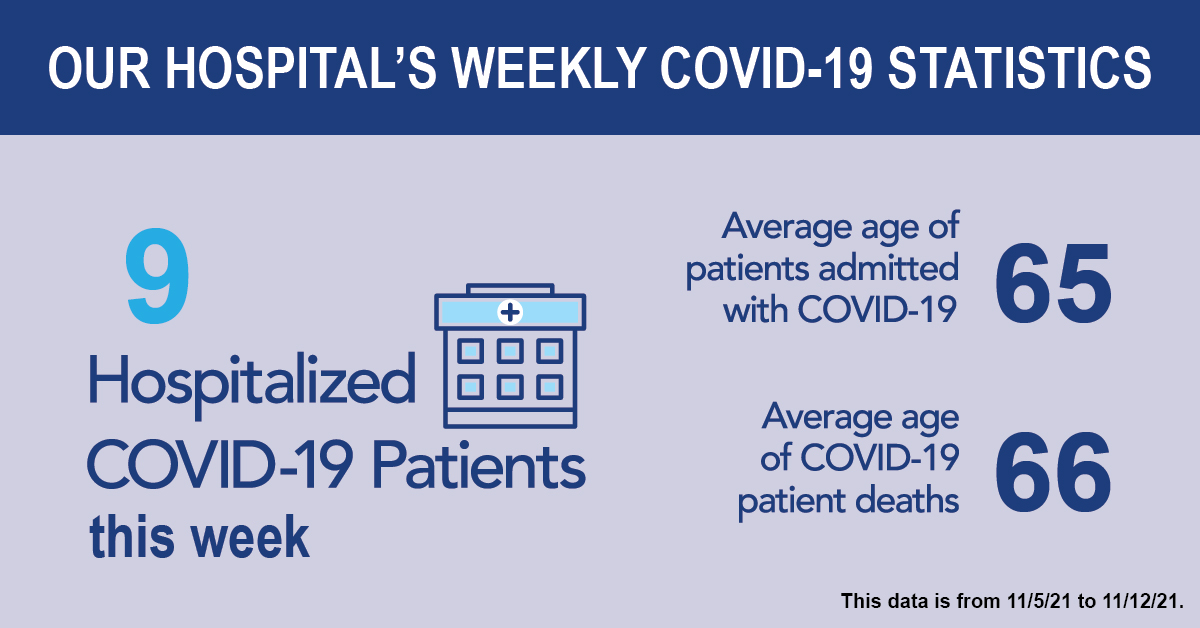 While we remain in Phase Green, we will discontinue these weekly reports to the community. It is our sincere hope that COVID-19 cases will keep decreasing throughout our region. However, please note that there were four COVID-positive patients who passed away at our facility this week. Our thoughts and prayers are with the loved ones of these individuals. Their passing is a somber reminder that COVID-19 is still something to be taken very seriously.
We continue to ask our neighbors to help slow the spread of COVID-19 in our community. Please do your part by wearing a mask in public, maintaining physical distancing, practicing good hand hygiene, and – above all – getting vaccinated. Find a list of nearby vaccination sites at www.Vaccines.gov.
As always, if you or a family member require medical attention, please do not hesitate to come to the hospital for care. Our facility is clean and safe, and you will be seen by a qualified provider. If you are experiencing an emergency of any kind, please call 9-1-1 immediately.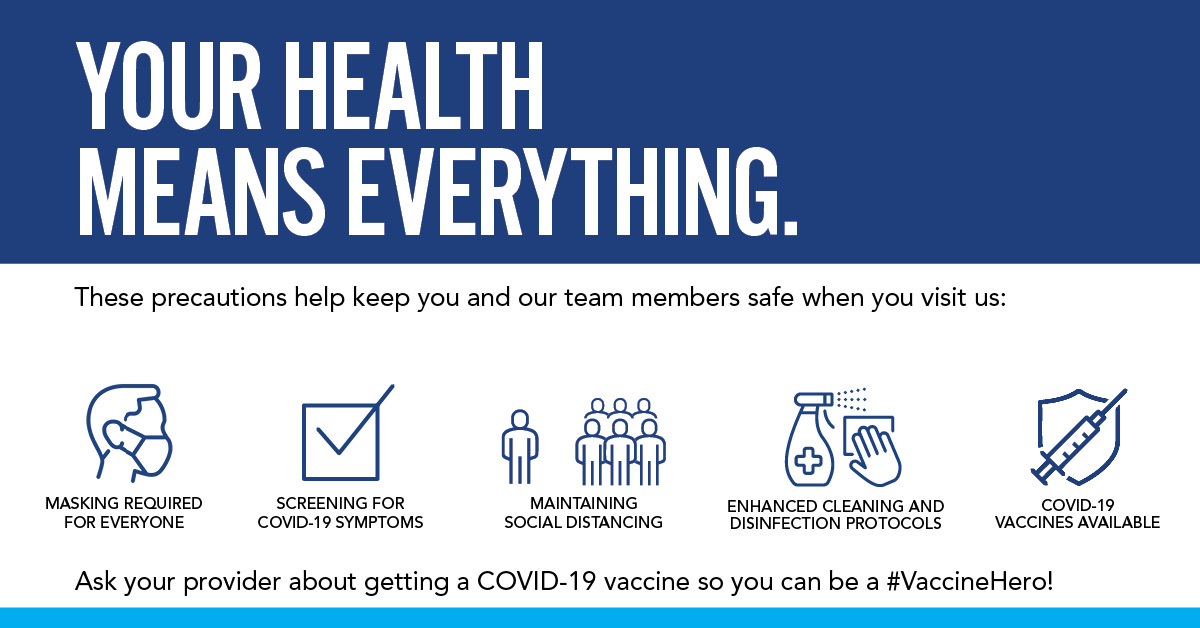 Read All Posts