COVID-19 Report - 10/8/21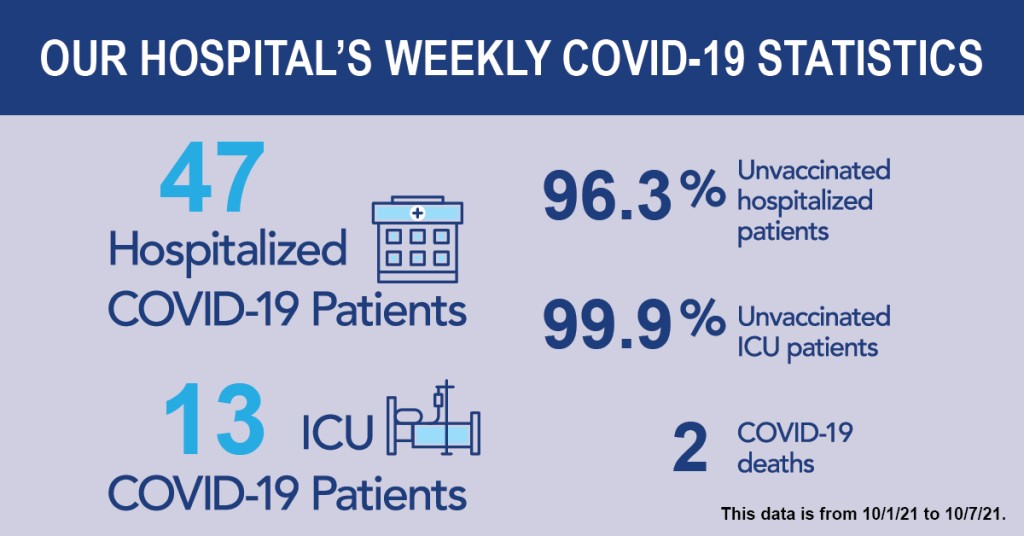 At Northeastern Nevada Regional Hospital, our top priority continues to be protecting the health and safety of our patients, providers, employees and community. We are reporting this weekly data for the purposes of transparency and public health.
This week, we are pleased to report that the number of COVID-19 deaths at our facility decreased from 8 to 2. However, it is important to note that we are only reporting deaths that occurred at our hospital. Other residents of Elko County may have expired at other facilities or at home. Our hearts go out to the families and loved ones of the deceased individuals. Two deaths are two too many.
Unfortunately, the number of COVID-positive patients admitted to our facility increased this week. Three weeks ago, we had 48 admissions; two weeks ago, we had 37; this week, we were back up to 47. The number of patients requiring care in our ICU also climbed from 11 to 13.
The main takeaway from this data is that we are not out of the woods yet. COVID-19 continues to run rampant through our community. We are asking our neighbors to help slow the spread of this disease by wearing a mask, maintaining physical distancing, practicing good hand hygiene, and – above all – getting vaccinated.
Please note that our hospital continues to offer outpatient testing for COVID-19 every day of the week from 9:00 AM to 5:00 PM. You must have a physician's order to undergo COVID-19 testing at our facility. After your provider has sent the order, please report to our Emergency Department waiting room before 4:45 PM.
As always, if you or a family member require medical attention, please do not hesitate to come to the hospital for care. Our facility is clean and safe, and you will be seen by a qualified provider. If you are experiencing an emergency of any kind, please call 9-1-1 immediately.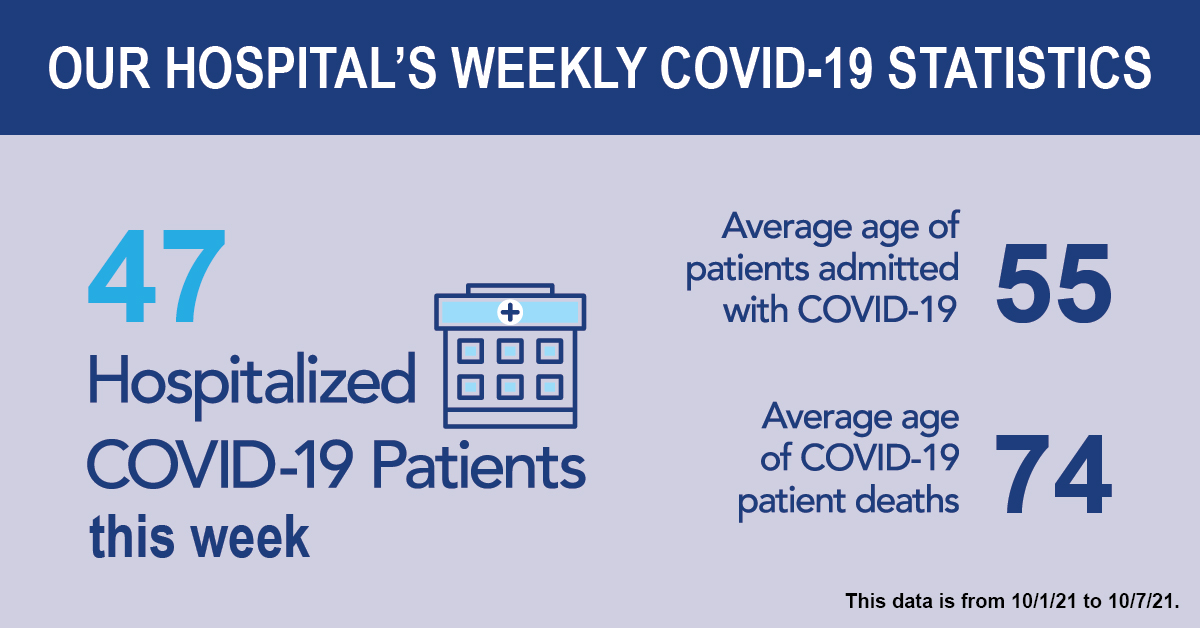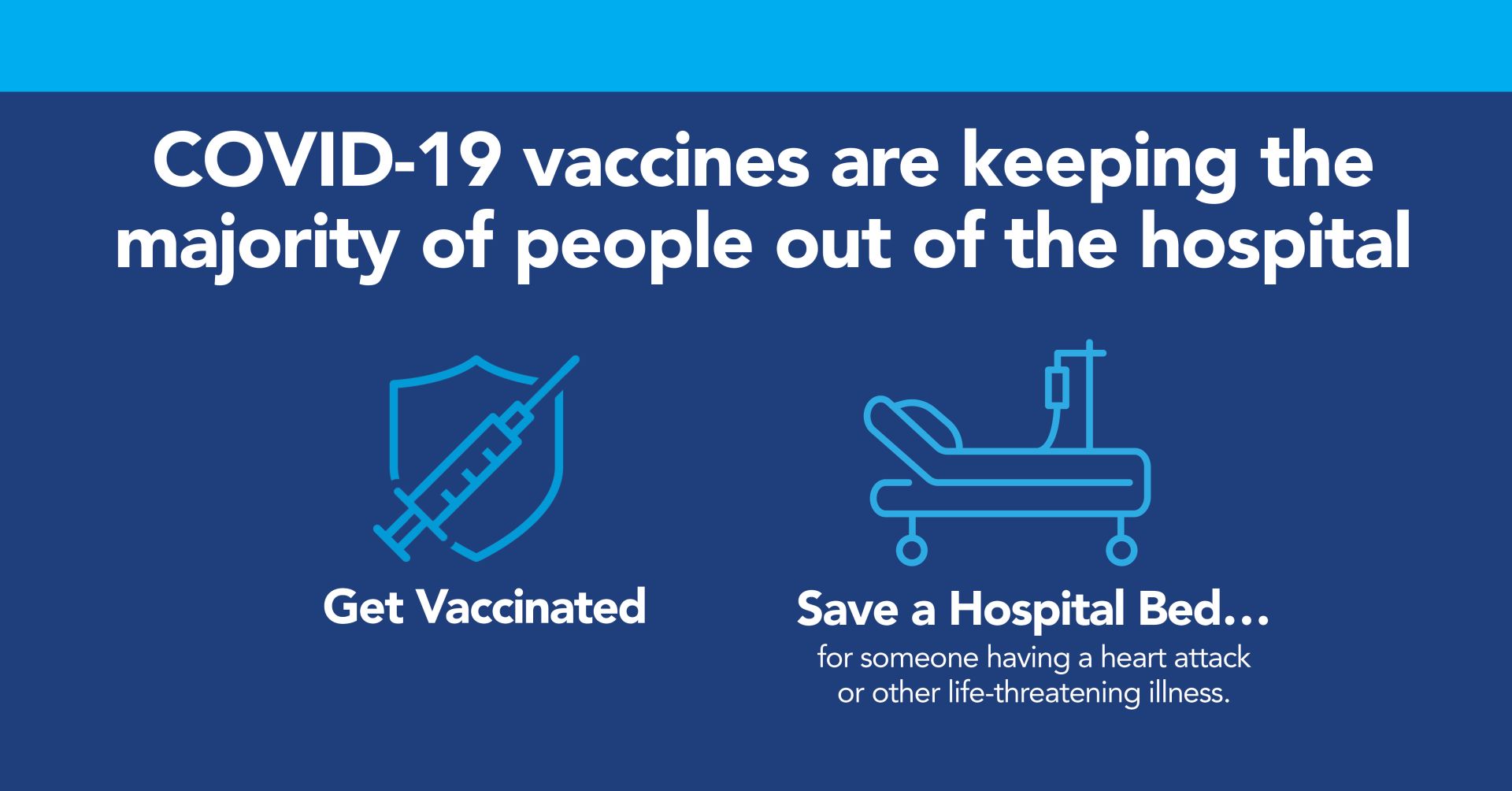 Read All Posts